BlazeBE – Travel Booking Engine
BlazeBE by IT4T Solutions is a world class travel technology solutions to the global travel industry. BlazeBE specializes in travel technology solutions and has implemented simple and user friendly easy to use booking process, which is helpful to deploy for end customers. It empowers travel businesses and helps them grow manifold.
BlazeBE Travel Booking Engine helping to improve their operational efficiency, increase value per transaction, increase revenues & reduce costs. BlazeBE provides multiple sales channels (B2B, B2C, Mobile Apps, B2B2B, B2B2C, Midoffice / Backoffice, and white label), ready 3rd Party XML Connectivity, Negotiated fair management systems, Backoffice, dynamic packaging, CRM, MIS reporting and other connected components. BlazeBE connected to almost all leading XML suppliers which includes GDS (Amadeus, Galileo, Worldspan, Sabre) and suppliers for flights like MulitCom, Travelfusion, Mystifly, Travelboutique etc, various hotel consolidators like Darina Holidays, HotelBeds, DOTW, Tourico, GTA, Transhotel, HotelsPro, HSTravel, Miki etc, payment gateways, LCC (Low cost carrier) and car-rental XML suppliers, transfer XML suppliers, empowering our customers with an ability to bring together products from multiple suppliers on a single interface.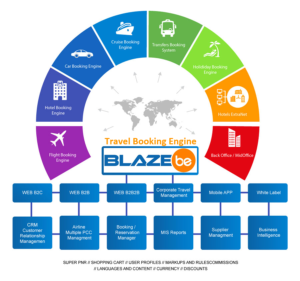 Our team working on this product has core deep knowledge about the travel domain requirements which leads us to develop complex business logic with ease and user friendly environment. Team is fully dedicated to delivering the best value to our clients, employees, and investors, calculating the time as money. We aim at delivering customer services with full support and good experiences, even after the deployment of projects. Our work doesn't stop after the delivering of projects, even it gets started with full dedication and all time support in another era towards the delivered project. The team is fully dedicated to helping out the customer in minimum time and with complete solutions with 100% satisfaction response from the customer. Points we look and take care on 100% watch and surveillance with full dedications.
Travel Agency Software

Midoffice / Backoffice
Midoffice / Backoffice access would help you to setup direct relations with your business associates regardless of geographical locations of your company and spread of your agent network. Our travel midoffice solution is designed in a way it can also be used as standalone booking management system to manage bookings manually for travel agents, travel company, OTA. Staff member can assign different login details and bookings created by them can be easily maintain into the system with booking queue management system as well, full logs of booking activities are also being managed within the system and fully available to check by admin at any time during the process.
• Block booking access with single agent at same time
• Payment due date setup
• Edit existing bookings and add new bookings in existing booking reference number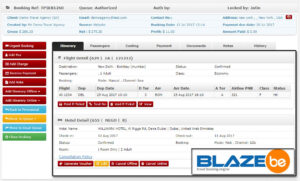 • Quick Desktop view
• Graphical presentation of current booking details for each services (flight / hotel / etc)
• Booking graph comparison, with per day view
• Quick shortcut buttons, customization according to the frequently used operations
• Quick view for latest bookings in system, and one click open
• Company Management
• IP based restriction for staff access, works on range of IP
• Exchange range management
• Roles & rights based access for complete security
• Manual booking for Flight, Hotel, Transfer etc.
• CMS to control B2C & B2B advertisements and other information
• Markup management
• Staff Management
• Supplier management
• MIS generation
• Single view booking window for all information
• Booking Queue management- Provisional, Authorized, Payment, Ticket etc.
• Search fare with(XML)/without(NEGOTIATED CONTRACTS) availability
• Import PNR
• Option to do fare quote and record client inquiry & convert the same in real booking at later stage
• Multiple payment modes – credit card/ cheque / cash / others
• Complete customer info for customer
• Booking logs to track each step involved in booking, with history of any modification in booking
• Access Portal or B2B bookings and modify the same
• Booking queues/lists to track bookings on different steps
• Attach notes with a booking to save extra information
• Send messages to colleagues related to a booking
B2C Booking Engine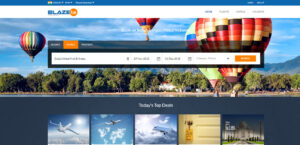 B2C Booking Engine for travel companies is very useful to increase profit margins by avoiding paying handsome amount from earnings as commission to sales agents. In today market there are lots of flight companies offering their solution to the customer to make bookings and get commission on the same, which directly effects your profit margins on sales done by you; same in case of hotel bookings and other services booking as well.
Our B2C booking engine allowing direct sales of tourism products like flight, hotels, packages etc on company's travel portal. B2C offers on the company's website can be profitable in many ways, especially when it implies a possibility to manage and promote own travel products, destinations where we are strong to provide the deals.
B2B Booking Engine
B2B booking engine is highly considered the key part of a modern travel technology and forms the activity base for chains in creating agents, tour operators, tour wholesalers, associations under travel and other gives open source to reach other players in market who dealing in travel trade business.
B2B booking engine provides a number of requirements to the agents, it leads to multi-level organization, enhance business rules with partners, expand business in world, and many more. Challenge comes with volume of business to manage data and statistics. B2B system provides a wide range of required resources in this concern.
Online B2B travel reservation solution under BlazeBE, goes far beyond the standard tour operator booking engines for customer sales. It enables you to conveniently perform the following operations:
Extranet / Contract Management System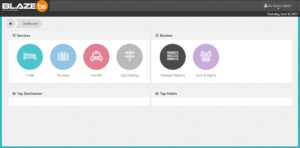 BlazeBE travel booking engine provides web based system to manage hotel contracts done directly with hotels, where you can load your own contracted price into system and make them available to customers for booking on B2C or B2B portal with applying markups or commission from the backend system available in Backoffice.
• Contracts Management System to enter package contracts & make them available on all booking channels like B2C, B2B for bookings
• Manage Hotels
• Automated Emails/SMS for Vouchers details
• Manage Rooms, on the basis of minimum, maximum, normal occupancy, extra bed, allow child or not etc
• Manage Hotels & Rooms Facilities
• Manage Hotel Images, with room images
• Manage season
• Manage allocations